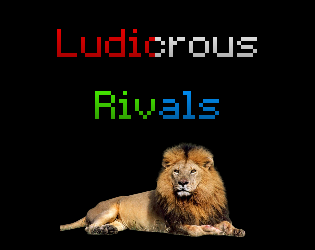 Ludicrous Rivals
A mod for Rivals of Aether that makes every character REALLY dumb. we're talking about:

Zetter's dair deals 666% and one shots
Wrastor has an absurd ground game
Orcane can mash strongs
Kragg's aerial down-b is really fast
and much, much more!


Download today for only $19.99*
*doesn't actually cost any money, that was just a prank.

Install instructions
Go to
C:\Users\YOUR_NAME\AppData\Local\RivalsofAether\dev_mode\dev_ver_0.3\active
and then drop the .ini files in, and click replace.
Now turn on dev mode (it's the little gear in the top left) and have fun!